As the song from the movie Toy Story goes:
"You've got a friend in me
You've got a friend in me
When the road looks rough ahead
And you're miles and miles
From your nice warm bed
You just remember what your old pal said
Boy, you've got a friend in me
Yeah, you've got a friend in me"
When cancer happens to a loved one, everything changes. A simple fever can never be simple any more. A normal day will never be not so boring anymore. We cannot take away the pain and agony of the treatment. But we can bring some comfort with some friendly social activities.
You've always got "A Friend In Me"
Panda Boy
Rupesh loved pandas and used to collect them. His hospital room was filled with lots and lots of pandas. He is affectionately remembered as the "Panda boy" by everyone at the hospital.
Our Inspiration
Our inspiration comes from our little hero with a big heart – Rupesh. Whenever he felt sad or scared he would sing "You've got a Friend in me" from the movie Toy Story to comfort himself.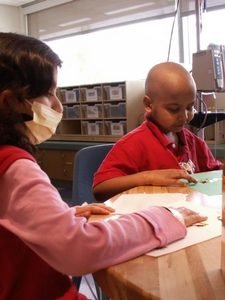 Activities
During his prolonged hospital stays, he looked forward for opportunities to go out of the room and meet other kids. He was happier when he got to do social normal activities with others.
A word from the founder
My name is Neeharika Pendekanti. My husband and I lost our son, Rupesh to leukemia in 2007. He was seven years old when he left this world after fighting for 5 years. He relapsed twice. A bone marrow transplant and a double cord blood transplant along with the chemo, radiation, surgeries, steroids and transfusions took a toll on him.
During his five years of intense treatment and hospital stays, he missed out on hanging out with friends. He looked forward for opportunities to go out of the room and meet other kids. He used to long for playing games and watching movies with others. Through these tough times, someone helped put a smile on his face. We were at the receiving end once. It is our turn now to give back. We started A Friend in me on a small scale, a drop in the ocean. Gradually, friends and family started to contribute. The word spread and more "friends" joined the effort's.
Our main objective is to build a community for these children within the confines of the hospital, while making them feel that their childhood is not taken away from them.Kids with cancer miss out on what most school going children take for granted. Watching a movie, going to chuck-e-cheese, playing on the playground. Since they cannot go to these activities, we take it to them.
A Friend in Me organizes social events within the pediatric wing of the hospital, following the hospital's strict code and policies, while providing the pediatric cancer patients a bit of normalcy. This is what makes us different. We understand and respect the need for privacy and quality family time when they get to stay home during treatments. We provide services when they need most, emotionally. When they are confined to the four walls of the hospital room, we give them a reason to come out and socialize and be active.
What started as our family giving back to City of Hope that cared for our son, is a registered 501c3 non-profit now.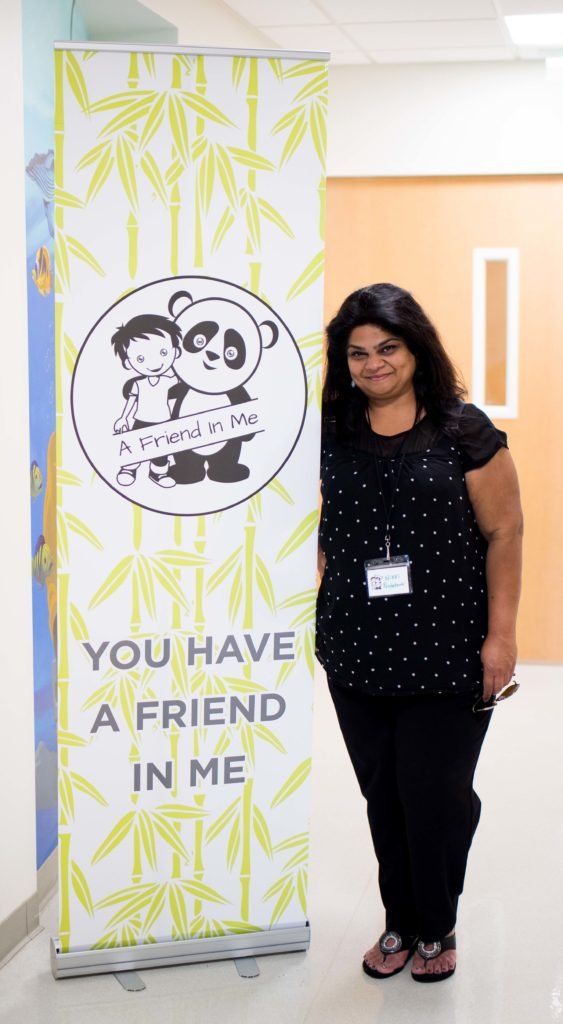 Neeharika Pendekanti
Founder